The Northern Ireland Science Festival (NISF) was held this year from 14-24 February and AFBI again were fully involved in some super events during the festival including four roadshows held in Newry, Enniskillen, Dungannon and Ballymena and also open tours of the AFBI Research Vessel Corystes in-situ at the dock in Belfast.
Approximately 1500 children came through the doors over the four days of the roadshows with AFBI staff demonstrating some interesting scientific displays for scientists of the future. The four days comprised of a "Funky Chicken" (food hygiene) display in Newry, an eels and freshwater display in Enniskillen, a flavour sensory display in Dungannon and finally AFBI vets showed those attending a "veterinary nasties" display in Ballymena.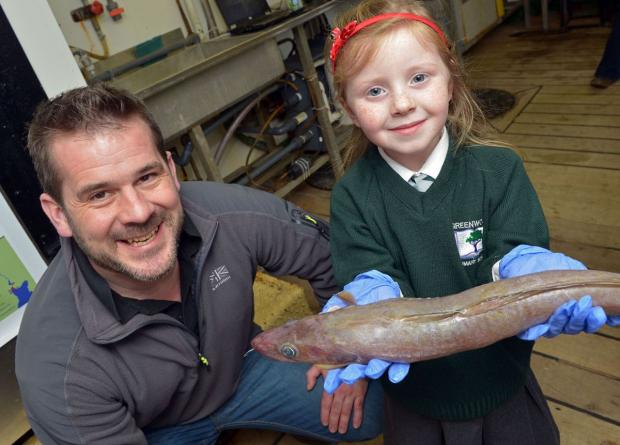 The AFBI Research Vessel Corystes was docked in Belfast for three days and was fully booked throughout the festival with visitors including the Belfast Lord Mayor and wide range of members of the public who learnt all about the work and research AFBI carry out whilst at sea.
The NISF was a very successful event for AFBI, with the broad range of AFBI science on show across the various venues attracting significant interest.