The new Minister of Agriculture, Environment and Rural Affairs, Michelle McIlveen MLA attended the "AFBI Science making a difference" annual Open Meeting on Thursday 2 June and addressed 120 invited stakeholders from the agri-food industry sector.
Speaking at the meeting, Minister McIlveen outlined the importance of AFBI's continued innovation, to push the boundaries of what is possible, and delivering improved outcomes for the NI agri-food industry.
She said "This has been AFBI's core purpose since its inception; to provide the research-based evidence that is vital for good policy making and for driving the technological advances that will underpin the future competitiveness of our agri-food industry."
Following the Minister, the AFBI Board Chair, Mr. Colm McKenna, welcomed the stakeholders to AFBI Hillsborough. He introduced AFBI's newly appointed Chief Executive Officer, Prof Elaine Watson, and invited her to address the assembled guests.
Prof Watson thanked everyone for coming, noting that the assembled audience of over 120 illustrated the wide and diverse range of stakeholders that AFBI has due to its multi-disciplinary capability.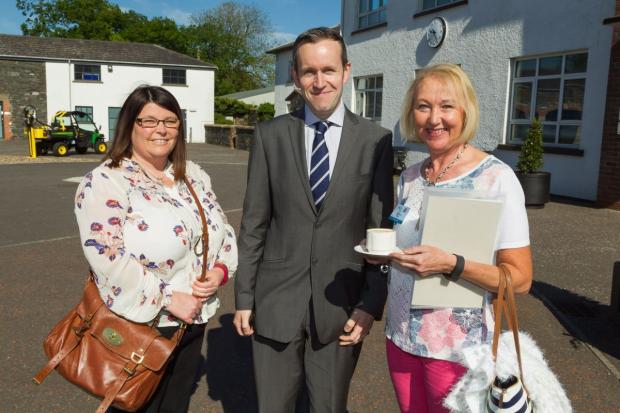 She outlined her vision of making AFBI science relevant and impactful through strengthening existing connections with industry. She proposed a series of stakeholder consultation meetings to ensure all spheres of the local agri-food sector have an opportunity to input into the development of strategy.
AFBI will forge new strategic alliances and partnerships with industry, academia and other research institutes, building on an already solid foundation of existing collaborations locally, nationally and internationally.
She concluded by recognising the Institute's need to focus on its business development to grow commercial income and looking forward to targeting new potential revenue opportunities.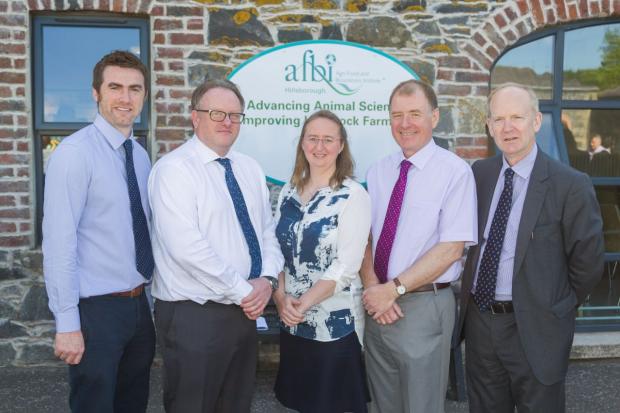 A series of presentations were delivered by five of AFBI's leading scientists from a selection of different disciplines, followed by a question and answer session from the floor. Guests were then invited to help celebrate AFBI's 10th anniversary year with the Executive Management Team and Board members with the cutting of a cake in the sun-soaked courtyard.
Presentations from the meeting can be viewed on the AFBI website here
Notes to editors:
AFBI carries out high quality technology research and development, statutory, analytical, and diagnostic testing functions for DARD and other Government departments, public bodies and commercial companies.
AFBI's Vision is "Scientific excellence in Northern Ireland … serving the world".
All media enquiries to AFBI Press Office