The Agri-Food and Biosciences Institute (AFBI) stand at the Winter Fair was a hive of activity this year as farmers and industry representatives came along to discuss a wide range of current issues.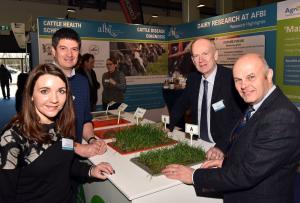 The AFBI Cattle Health Scheme, now in its 10th year, was of particular interest to farmers keen to reduce costs through adopting a control programme for endemic infectious diseases. There was particular interest in control strategies for Neosporosis, which is the most commonly diagnosed cause of infectious abortion of dairy cows in the UK, and accounts for around 7% of abortions in Northern Ireland.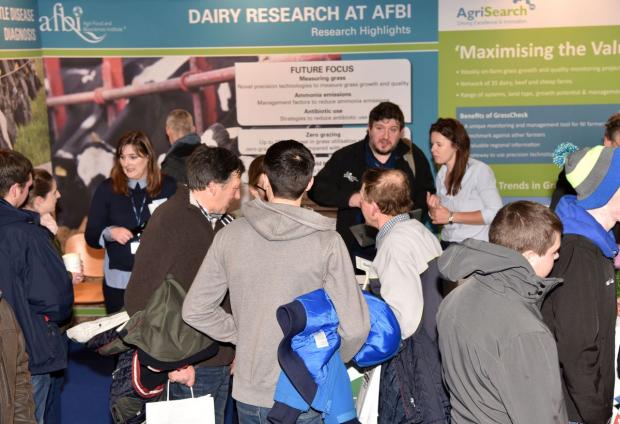 AFBI's dairy research specialists presented the latest research results on maximizing productivity from grassland, demonstrating the potential for dairy farmers in Northern Ireland to raise grass growth by 60% from around 7.5t DM/ha currently, to in excess of 12t DM/ha on commercial farms with the right soil conditions, grass varieties and grazing management. AFBI results highlighted that every additional tonne of grass DM utilized is worth up to £330/ha, equivalent to £13,200 per year for a 40 ha dairy farm.
Other key issues discussed included optimum concentrate feed rates this winter, options to stretch silage stocks over the winter and the latest in calf rearing systems to optimise lifetime performance.
AFBI's grass breeding scientists joined with their commercial partners, Barenbrug, for the launch of the latest AFBI-bred perennial ryegrass, CALEDON- an intermediate tetraploid variety bred to offer major improvements in both grass yield and disease resistance.