Welcome to News and Views Issue 27
AFBI - Securing the Future
I am pleased to have been appointed as AFBI CEO, following the retirement of Prof Seamus Kennedy. Despite major challenges, the Institute has continued to deliver a very high standard of statutory and diagnostic testing, and research and development. This is testament to the commitment of our staff to support the wider agri-food industry in NI. Our industry needs world leading science to drive innovation and improve efficiency in order to further enhance NI's reputation for safe, healthy and nutritious food produced from sustainable systems.
Beef Conference hailed as "huge success"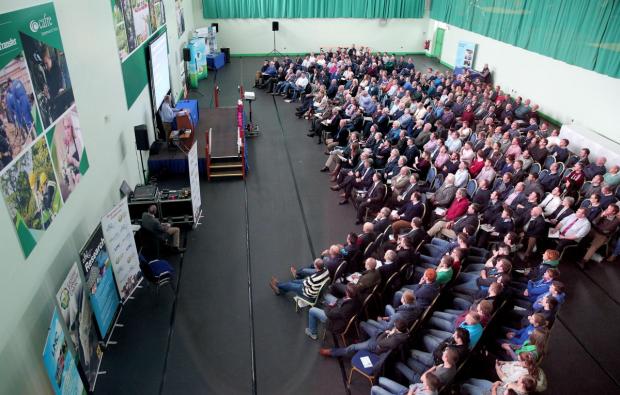 The 'Progressive Beef Production' conference held at CAFRE Greenmount has been deemed a huge success. Jointly organised by AFBI, the UFU, CAFRE and LMC it brought delegates presentations from top industry speakers as well as a keynote speech from the DAERA Minister, Michelle McIlveen.
Glenarm: The latest new grass variety from AFBI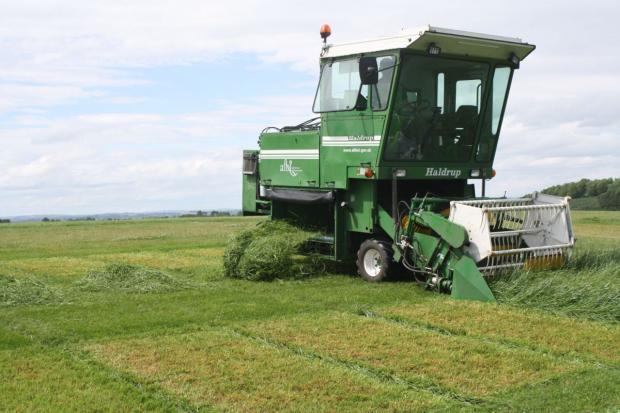 In recent years AFBI has launched over 30 grass varieties which have been developed for local use. Glenarm, a new late diploid Perennial Ryegrass, is the latest development. It will be launched by AFBI's commercial partner, Barenbrug, at the 2016 RUAS Winter Fair on 8 December
Calling Northern Irish Anglers!
Sea Angling 2017 Survey
AFBI are working alongside England, Scotland and Wales to undertake a UK-wide survey of sea angling. We are asking you to take part in a short survey about sea angling and would also invite you to take part in a sea angling diary study. We particularly need anglers from Northern Ireland to take the survey to ensure we have proper representation of Northern Irish anglers in this UK-wide study.
AFBI to play a key role in EU PIG
Expertise within the Agri-Food and Biosciences Institute (AFBI) in the areas of pig welfare and precision production has been recognised through AFBI's inclusion in a new pan-European project – EU PIG. This four-year €2m project will collate and disseminate information in the areas of health management, precision production, animal welfare and meat quality.
On-farm small-scale anaerobic digestion seminar at AFBI hailed a great success
The "On-Farm Small-Scale Anaerobic Digestion" seminar at AFBI Hillsborough on Nov 2 was deemed a great success by all of those who attended. Hosted by Dr Gary Lyons of AFBI and jointly supported by the NIBB Anaerobic Digestion and BioBase4SME Networks, a range of speakers covered many topics.
Young Vet Network event at AFBI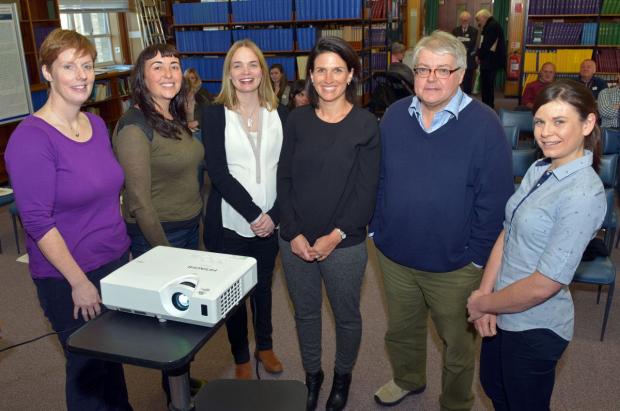 AFBI in conjunction with the Young Vet Network (NI), organised a Continuing Professional Development (CPD) event: 'An introduction to AFBI's Veterinary Sciences Division' at AFBI Stormont on Wednesday 16th November for practicing vets.
Suckler beef farm walks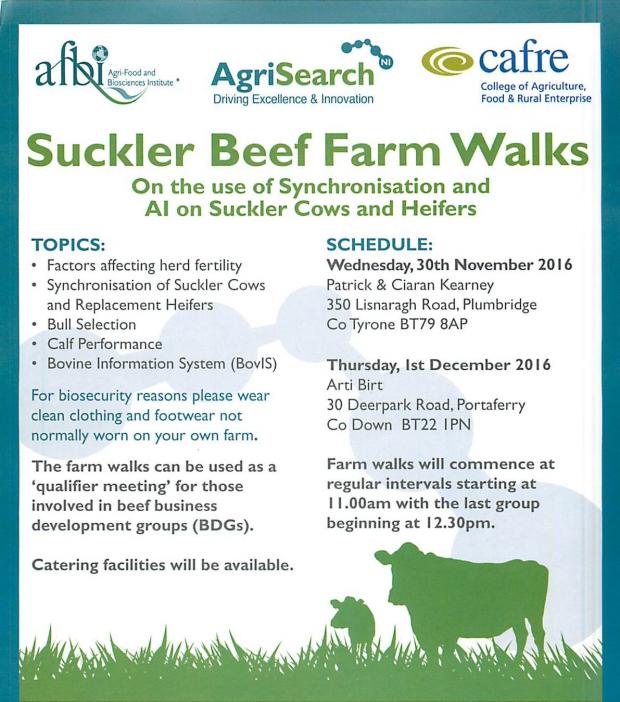 AgriSearch in conjunction with AFBI and CAFRE will be holding two Suckler beef farm walks - on the use of synchronisation and AI on suckler cows and heifers. The Farm Walks will be held on 30 November at the farm of Patrick & Ciaran Kearney, 350 Lisnaragh Road, Plumbridge and on 1 December at the farm of Arti Birt, 30 Deerpark Road Portaferry.
Further information can be found here
Date for your diary
On Monday 28 November Dr Dennis Ensing (AFBI) will be giving a lunchtime seminar in AFBI Headquarters, 18a Newforge Lane, Belfast, BT9 5PX entitled "Nature vs Man - The story of who or what shaped the present distribution of Irish freshwater fish". Register here
Meet the Scientist
This month Dr Lisa Black talks about her role in AFBI.
In 1992 I travelled to Northern Ireland to start work as a Queen's University Post-Doctoral Research Fellow at Newforge. I worked in a number of research areas including N cycling in grazed grassland soils, characterisation of mushroom compost and the evaluation of the development of resistance of cereal pathogens to fungicides. In 2003 I started work at Crossnacreevy, primarily working in cereal variety evaluation for NI and the UK.
DID YOU KNOW .......
AFBI scientists will be at the RUAS Winter Fair on 8 December at Eikon Complex, Lisburn to showcase latest research and dairy herd health testing.