Ammonia emissions from livestock present a major challenge to the Northern Ireland agricultural industry.
Funded by the Department of Agriculture, Environment and Rural Affairs (DAERA), the Agri-Food and Biosciences Institute (AFBI) is currently conducting a major programme of research to address this issue.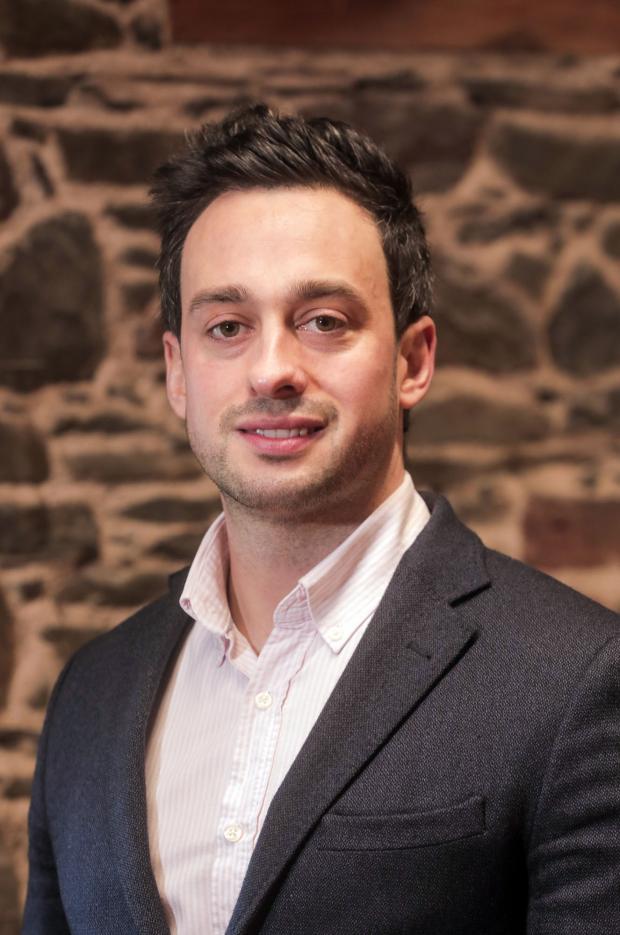 Driven by a team of environmental and animal scientists along with agricultural economists, the programme is providing the scientific evidence for policymakers and stakeholders to better understand the sources and environmental impacts of ammonia emissions from agricultural practices, and the most cost effective ways to lower these emissions in Northern Ireland.
What is ammonia?
Ammonia (NH3) is a gaseous form of Nitrogen which is released from animal manures and nitrogen containing fertilisers. Ammonia is considered an air pollutant and when it is deposited to land from the atmosphere it can have significant negative effect on natural habitats. Most ammonia will be deposited close to where it is emitted (within a few km). A smaller proportion will be transported for significant distances (up to a few hundred km).
In many designated sites and priority habitats, such as Special Areas of Conservation (SAC) and Areas of Special Scientific Interest (ASSI), naturally occurring forms of nitrogen are scarce and local species of plants, bryophytes and fungi have a low nitrogen tolerance. Extra nitrogen entering these environments encourages the growth of nitrogen loving species such as grasses and nettles, which are fast-growing and out compete sensitive, slow-growing species such as lichens and mosses. The deposition of ammonia onto these habitats significantly disrupts them and reduces important aspects of biodiversity in these areas.
The need for research
Northern Ireland has almost 250 sites designated for protection which are sensitive to the impacts of ammonia and nitrogen. DAERA has legal obligations to protect these sites and to enhance and promote biodiversity. The vast majority of designated sites are currently experiencing ammonia concentrations and nitrogen deposition above the critical levels and loads at which damage to plants may occur. For example, 98% of Special Areas of Conservation (SACs) and 83.3% of Special Protection Areas (SPA) in NI have nitrogen deposition rates which indicate an ecosystem is at risk from potential harmful effects.

A significant proportion of this deposited nitrogen is understood to be derived from local agricultural ammonia sources, in large part from livestock manure management. The cattle sector in NI produces 64% of agricultural ammonia emissions, followed by the poultry sector (18%) and the pig sector (8%). Nitrogen fertilisers account for 8% of these emissions (Fig. 1).
The UK has committed to reduce ammonia and other emissions under the international Gothenburg Protocol and the National Emissions Ceiling Regulations (2018). The agreed reductions in ammonia emissions are 8% by 2020 and by 16% by 2030, based on 2005 levels. Northern Ireland is expected to contribute to these targets. In the DEFRA Clean Air Strategy of 2019, the UK reiterated its commitment to the reduction of ammonia emissions by 16% by 2030.
Although the level of ammonia produced aligns with the scale of agricultural outputs, Northern Ireland is a disproportionate contributor to UK ammonia emissions accounting for 12% of the total, despite having only 6% of the land area. This is mainly due to the large export market in NI which supports the UK food system.
AFBI Ammonia Research Programme

In collaboration with Rothamsted Research and the UK Centre for Ecology and Hydrology, who are experts in ammonia accounting and dispersion, the AFBI Ammonia Research Programme includes multiple avenues of scientific research which include:
Modelling of a range of ammonia reduction strategies to determine the effectiveness of ammonia reductions across Northern Ireland, and the subsequent reductions in nitrogen deposition at Northern Ireland's designated sites (SAC and ASSI) (Fig. 2)
Determining the cost-effectiveness of ammonia reduction strategies
Determining the potential for ammonia emission reduction at farm-level for typical dairy, beef, pig and poultry enterprises
Establishing a network of 28 new ammonia monitoring sites across Northern Ireland, to add to the 3 existing monitoring sites, with a view to more rigorously ground-truthing modelled atmospheric ammonia concentrations across the province which will provide independent verification of the ammonia concentration modelling outputs (Fig. 3 left)
Establishing a real-time ammonia monitoring site at AFBI Hillsborough and modelling atmospheric concentrations with local farm activities which result in ammonia emissions (Fig. 3 Right)
Surveying for insufficient or incomplete activity data of farm practices which result in ammonia emissions to better inform the national ammonia inventory
Determining emission factors for common Northern Ireland livestock management practices including slatted flooring for cattle, dry air heating in poultry systems and grazing for ruminants for inclusion in the national ammonia inventory calculations
Investigating how to lower the crude protein in the diets of cattle, pigs and poultry without affecting performance and determining the impact of these reductions on ammonia emissions
You can view some of the early outputs from the AFBI Ammonia Research Programme which have been communicated through a DAERA Ammonia Stakeholder series of webinars.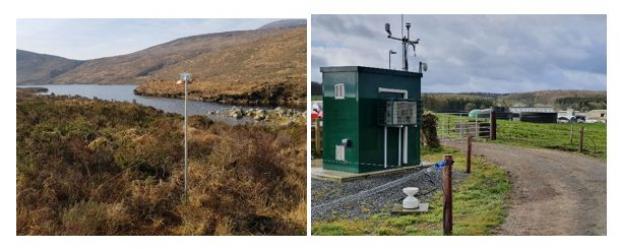 These early outputs have informed the CAFRE Code of Good Agricultural Practice for the Reduction of Ammonia Emissions and the forthcoming DAERA Ammonia Strategy.
You can view the other articles in the series below:
Notes to editors:
AFBI is an arms-length body of DAERA delivering research and development, diagnostic and analytical testing, emergency response capability and expert scientific advice for DAERA and other government departments, public bodies and commercial companies in Northern Ireland, and further afield.
AFBI's Vision is "Advancing the Local and Global Agri-Food Sectors Through Scientific Excellence".
AFBI's core areas:
Leading improvements in the agri-food industry;
Protecting animal, plant and human health;
Enhancing the natural and marine environment.