John Clarke, from Ballintoy on the North Antrim coast was a renowned potato breeder. Despite having no formal education, he became a recognised world expert on the science of potato breeding, producing many varieties, some of which are still widely produced.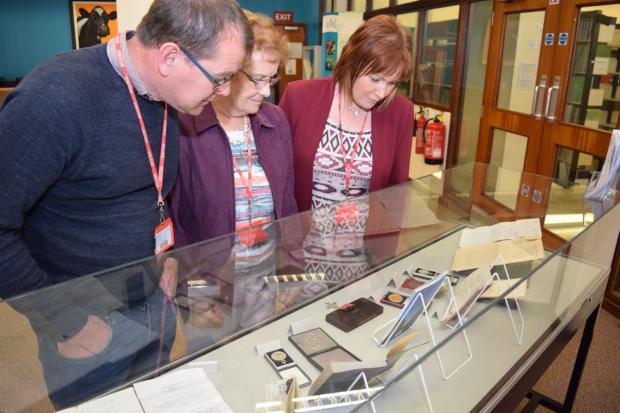 The Clarke family as well as members of AFBI staff and AFBI CEO recently attended a ceremony to open an exhibition in AFBI Newforge Library to celebrate the contribution he made to potato breeding.
The loaned material on display in the exhibition includes medals, awards, photographs, newspaper articles and family correspondence. AFBI is pleased and honoured to be hosting this exhibition to John Clarke, an innovative and pioneering local agricultural scientist who made a significant contribution to potato breeding.