On the 1st of November Agri-Environment Branch (AEB) held a "Meet the Team" event at Newforge for the 40 AFBI permanent and agency staff involved in the EU-funded Exceptional Adjustment Aid (EAA) Soil Sampling and Analysis Scheme.
The event was attended by CAFRE and DAERA staff who were also involved in the Scheme's development.
Dr John Bailey, Project Leader for the Scheme, gave a presentation explaining how prolonged market difficulties affecting dairy and other livestock sectors, had resulted in the EU Agriculture Commissioner announcing a new €350m Exceptional Adjustment Aid support package for farmers in July 2016. Part of this package was channelled to DAERA who subsequently developed four industry support schemes, including a free soil sampling and analysis scheme for livestock farmers in Northern Ireland (NI).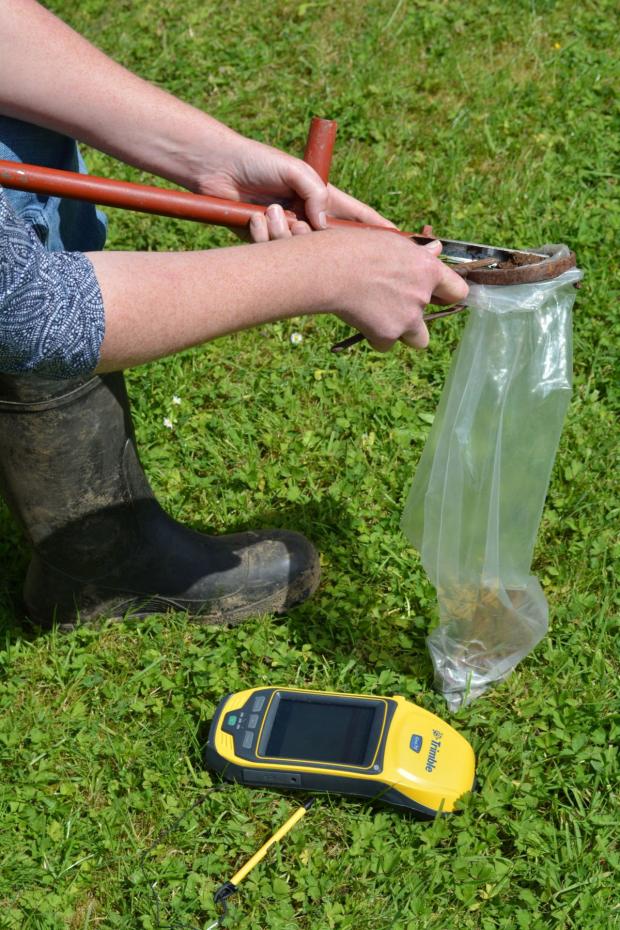 He explained how the latter Scheme had two components, an 'Open Scheme' offering livestock farmers across NI, free soil sampling and analysis of some 12,000 fields, and a 'Catchment Scheme', offering farmers in the Upper Bann catchment, free soil sampling and analysis of some 8,000 fields plus LiDAR-based phosphorus (P) run-off risk maps. Currently more than 1,000 farms are involved in both parts of the Scheme.
John then outlined the benefits of the Scheme to farmers, including the potential for improved soil fertility and nutrient distribution, increased grass and forage yields, enhanced farm profitability and reduced risk of P pollution of water-bodies. He added that no similar scheme of this magnitude or intensity had been carried out before in the British Isles and he expected the results and outcomes to be highly significant for the NI Farming Industry, not least because it will provide evidence of the industry's commitment to soil nutrient management. This should be a key factor in assisting DAERA in the forthcoming negotiations with the European Commission concerning NI's Nitrates Action Programme and Derogation.
The "Meet the Team" event marked the beginning of the main operational part of the Scheme, i.e. the commencement of soil sample collection. AFBI staff will be sampling 8,000 fields in the Catchment Scheme whereas Rural Planning Services (RPS) has been sub-contracted to sample 12,000 fields in the Open Scheme. Sampling will continue until spring 2018. Soil samples collected in both components of the Scheme will be analysed by NRM laboratories in England.