The 5th Annual Arable Conference at Greenmount 'Planning for Change' held in January focused on helping local growers understand and better manage the opportunities and challenges that a post-Brexit landscape will give to arable farming in Northern Ireland.
Arable research programmes being conducted at AFBI were presented as posters:
The AFBI programmes highlighted were the CIVYL (Cereal Improvement through Variety choice and understanding Yield Limitations), COMS (Cereals and organic manures) and MonPESC (Monitoring pathogen evolution for sustainable cropping) projects. Information was also provided on the OSTS (Official Seed Testing Station) and their role in ensuring that quality seed is available for Northern Ireland growers.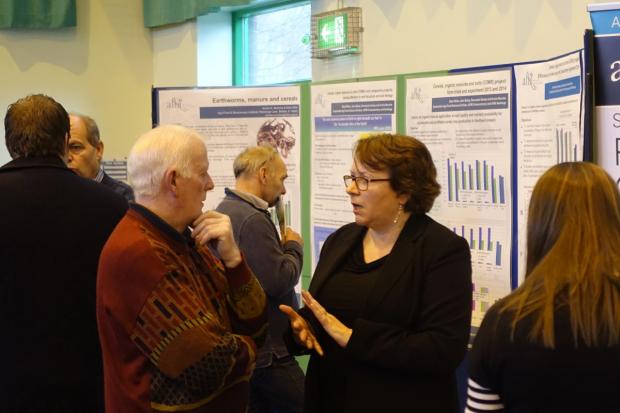 The conference, which was attended by over 200 growers, advisors, seed merchants and agronomists from Northern Ireland, provided an ideal opportunity to update the NI arable industry with the latest developments on arable work in AFBI.
AFBI conducts trials for the Agriculture and Horticulture Development Board (AHDB), also present at the conference, as part of the UK Recommended List trialling system. Cereals are generally grown under quite challenging conditions in Northern Ireland. Disease pressure can be very high in wet and windy weather conditions and AFBI trials often provide very good data for varietal response to wet-weather diseases such as Septoria in wheat and Rhynchosporium in barley.
Notes to editors:
AFBI carries out high quality technology research and development, statutory, analytical, and diagnostic testing functions for DAERA and other Government departments, public bodies and commercial companies.
AFBI's Vision is "Scientific excellence in Northern Ireland … serving the world".
All media enquiries to AFBI Press Office