AFBI Co-hosts Beef Conference
AFBI, along with partners CAFRE, the UFU, LMC and the National Beef Association have come together to arrange a conference 'Healthy Cattle, Healthy Profits' which will be held on Wednesday 21st November at Greenmount and will look at ways to improve profitability. The conference will have a number of speakers from across the industry. AFBI speakers will present an overview of the causes of cattle deaths and how health planning can reduce those loses.
Artificial grass laneways can improve cow comfort
As dairy cows often have to walk a considerable distance between parlour and pasture, laneway surfaces are of great importance for cow welfare. Softer and less abrasive surfaces may improve cow flow, increase cow comfort and prevent lameness due to hoof problems. AFBI recently conducted a series of studies to evaluate if dairy cows moved more comfortably over an artificial grass laneway surface compared with standard gravel laneways.
Liver Fluke Forecast for Northern Ireland
2018-19: AFBI's advice to farmers
AFBI wishes to bring to the attention of farmers the need to consider the risk of liver fluke infection in cattle and sheep this autumn and winter. Using a forecasting system based on climate data, staff at the Institute have predicted that although overall risk of liver fluke infection during this autumn and winter will be moderate across Northern Ireland, there will be some areas where the risk will be high.
Royal Society of Biology - Addressing Global Challenges

AFBI have featured in a film for the Royal Society of Biology who together with ITN Productions produced a news and current affairs style programme 'Addressing Global Challenges' which explored the breadth and depth of the biosciences. The film premiered during Biology Week which took place from 6th-14th October. AFBI's contribution was on the subject of Bovine Tuberculosis and was entitled "Agri-Food & Biosciences Institute - Keeping cattle herds free of infection".
ARCH UK (Aquaculture Research Collaborative Hub) Meeting held at AFBI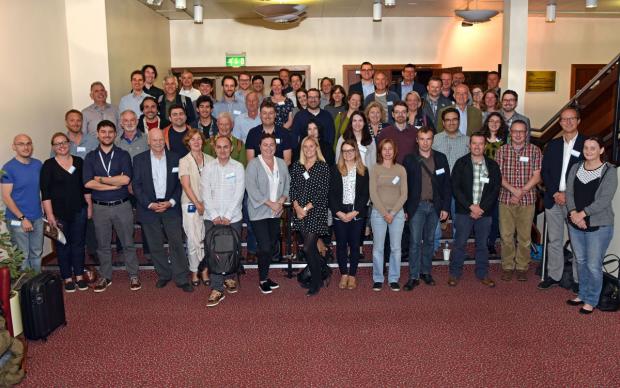 During September AFBI were delighted to host the 1st Annual Aquaculture Research Collaborative Hub (ARCH) science event. Over 90 delegates from around the UK and Ireland attended and heard about the wide range of science being completed through projects funded through the BBSRC/NERC Aquaculture Initiative in 2016.
AFBI feature on BBC Northern Ireland Homeground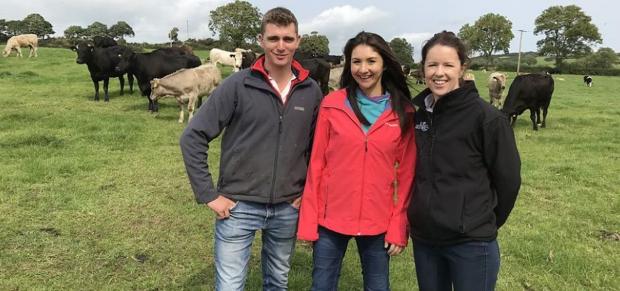 AFBI featured in three episodes of the recent series of Homeground broadcast on BBC1 Northern Ireland. Episode1 included an interview with Dr Carrie McMinn (Fisheries & Aquatic Ecosystems Branch) who discussed the science behind conservation measures used by industry to ensure the lobster stock remains sustainable, Episode 2 featured an interview with Dr Debbie McConnell (Agriculture Branch) who discussed grass growth and how it was affected by this years hot weather and Episode 3 featured an interview with AFBI CEO Dr Stanley McDowell on bovine Tuberculosis (bTB).
AFBI Seminar held on "The inevitability of adaptation due to climate change"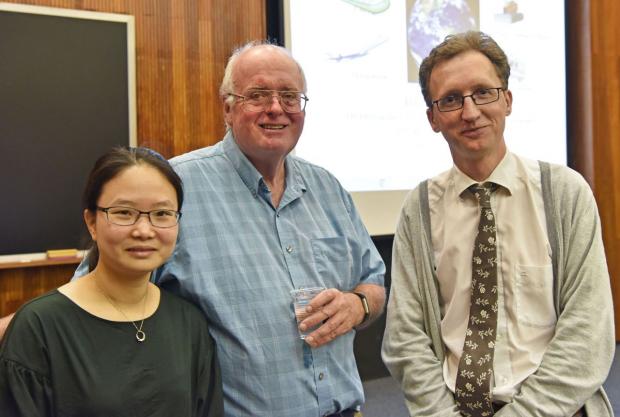 AFBI recently hosted a highly topical seminar delivered by a world renowed Agricultural Economist - Professor Bruce McCarl from Texas A&M University. Prof McCarl challenged the audience that the world and, in particular the agricultural sector, needed to adapt in response to the challenges posed by Climate Change more so than trying to mitigate against them.
Meet the Scientist - Dr Carrie McMinn
This month Dr Carrie McMinn, Fisheries & Aquatic Ecosystems Branch talks about her role in AFBI. Carrie graduated with a Biological Sciences degree from Queen's University Belfast before moving straight into a fisheries targeted PhD which was based in the Queen's University Marine Laboratory in Portaferry. Following completion of her PhD Carrie joined AFBI Veterinary Sciences Division (VSD) in 2007 before moving over to the Fisheries and Aquatic Ecosystem Branch in 2011 as the Inshore Fisheries project leader.
AFBI bids farewell to Dr Sinclair Mayne as CEO
Dr Sinclair Mayne recently retired as CEO of AFBI. On Wednesday 5th September friends and colleagues gathered at AFBI Hillsborough for a barbeque and presentation to mark his retirement. Sinclair would like to thank all those who attended and those who contributed to his farewell collection. The amount raised (£800) has been donated to Air Ambulance Northern Ireland, Sinclair's nominated charity.
AFBI's Professor Jim McAdam retires
Prof Jim McAdam recently retired from AFBI after almost 40 year's of service. Jim's work over the years focused on grassland and ecosystems and more recently agroforestry. He was awarded in 2014 an OBE for his services to science in the Falkland Islands where he is held in high esteem.
Retired AFBI Grass Breeder receives award from Farming Life
David Johnston who retired from AFBI in July as Grass Breeding Programme Leader after 39 years service has been awarded a lifetime achievement award from Farming Life Awards 2018. Congratulations to David from everyone in AFBI. David is pictured at the awards ceremony with retired AFBI CEO Sinclair Mayne and AFBI Directors Elizabeth Magowan and Josephine Kelly.
See here for testimonial video for David
AFBI Job Vacancies
AFBI currently have job vacancies which can be viewed on the Northern Ireland Civil Service Recruitment Website
They include:
Dairy Grassland Scientist / Dairy Scientist - Higher Scientific Officer (HSO)
Head of Food Microbiology - Principal Scientific Officer (PSO)
Senior Economist - Environmental Economics
IT Service Desk Manager - ICT Level 4