New DAERA Minister, new AFBI CEO and now Brexit! What next?
I have spent my first month as CEO visiting all of the eight AFBI sites, meeting with staff, and listening carefully to their comments.
I wanted to hear first-hand how managers and staff perceive AFBI – the good points, the less good points and any views on the way forward.
Feedback was consistent across sites. They felt that AFBI's main strength was the knowledge of the workforce, and AFBI's multi-disciplinary scientific capability.
There were many important messages on key areas that needed to be developed including an AFBI strategy, promotion and reward mechanisms, financial and data management systems, costing models, and improved consultation and decision-making processes.
AFBI Science Goes Cosmic
This network is co-ordinated by the
Centre for Ecology and Hydrology
and funded through the Natural Environmental Research Council.
State of the art technology has been installed at the AFBI Hillsborough Farm, which will monitor soil moisture over an area of 40 ha in addition to collecting environmental data on weather, soil temperature and solar radiation. All the data is automatically logged and transmitted remotely to CEH to become part of the COSMOS–UK database of 29 sites across the UK, providing publically accessible near real-time data to be used in farming, management of water resources, flood forecasting and a wide range of environmental modelling.
AFBI staff have also contributed to the establishment of a second COSMOS–UK site at the CAFRE Glenwherry Hill Farm in Country Antrim.
Defoliation of ash trees in NI – AFBI Scientists solve the problem
At the start of June in a housing estate in South Belfast, massive numbers of hungry caterpillars were found to be feasting on the leaves of ash trees.

Entomologists at the Agri-Food and Biosciences Institute (AFBI) were dispatched to investigate.

In some cases, the ash trees were completely devoid of leaves (defoliated), with a considerable number of the insect larvae descending the trunk of the trees towards the surrounding soil.
Erasmus student at AFBI
For the last six months, the Agri-Food and Biosciences Institute (AFBI) has hosted Erasmus+ student, Violeta Muñoz, a recently graduated veterinary surgeon from Spain.

Violeta has been based in the Veterinary Sciences Division (VSD) of AFBI, training in veterinary pathology and in AFBI's Cattle Health Scheme.
BBC visits AFBI to find out about honey bee disease
A team from BBC Northern Ireland visited AFBI Newforge recently to find out more about a devastating disease which is affecting an increasing number of hives locally.
"American foulbrood" is a spore-borne bacterial disease which affects the bee larvae, and it appeared in around 40 locations in Northern Ireland last year. Beekeepers have been warned to keep an eye out for symptoms and report anything to Department of Agriculture, Environment and Rural Affairs (DAERA) inspectors.
To see the article on the BBC website, click here
AFBI to host Virology mini-symposium on 1 & 2 August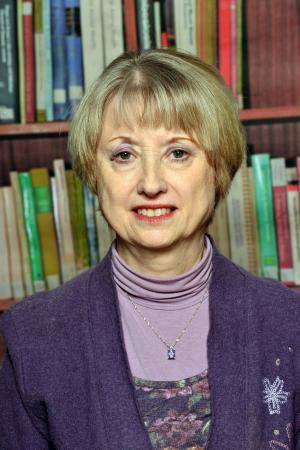 AFBI will host an informal Virology mini-symposium at AFBI Stormont on 1 & 2 August.

This will coincide with a visit by renowned experts from University of Georgia, USA and University of Liverpool and allow us to exchange knowledge and set up further collaborations with these colleagues and other invited speakers/guests from Queen's University Belfast and from the Regional Virology laboratory in the Royal Group of Hospitals.

The guest speaker biographies can be seen here

To register to attend please click here.
Meet the scientist- Mairéad Kilpatrick
"All things mushroom" pretty much sums up my career since leaving University 30 years ago.

Armed with a biology degree from University of Ulster, Coleraine and the inimitable enthusiasm of youth, I took a post as a technical advisor in a mushroom compost plant in Middletown, Co Armagh.

Thrown into the commercial world of a 24-7, 365 day-a- year mushroom crop proved to be a steep learning curve and I'll always be grateful to the industry stalwarts of the time who selflessly shared years of knowledge and experience. With their infectious enthusiasm, it was impossible not to be captivated and my fascination with mushrooms and composting is as strong today.