Ten years of scientific excellence
AFBI held its annual Open Meeting in Hillsborough with 120 invited guests from the agri-food industry.
The Minister for Agriculture, Environment and Rural Affairs, Michelle McIlveen MLA, addressed a full house and AFBI's newly appointed Chief Executive, Professor Elaine Watson, thanked everyone for coming. She noted that the assembled audience illustrated AFBI's diverse range of stakeholders, due to its innovative multi-disciplinary scientific capability. She outlined her vision of making AFBI science relevant and impactful through existing connections and new strategic alliances with industry, academia and other research Institutes. Following presentations, a cake was cut to mark AFBI's 10 Year Anniversary.
Potato Blight Warning issued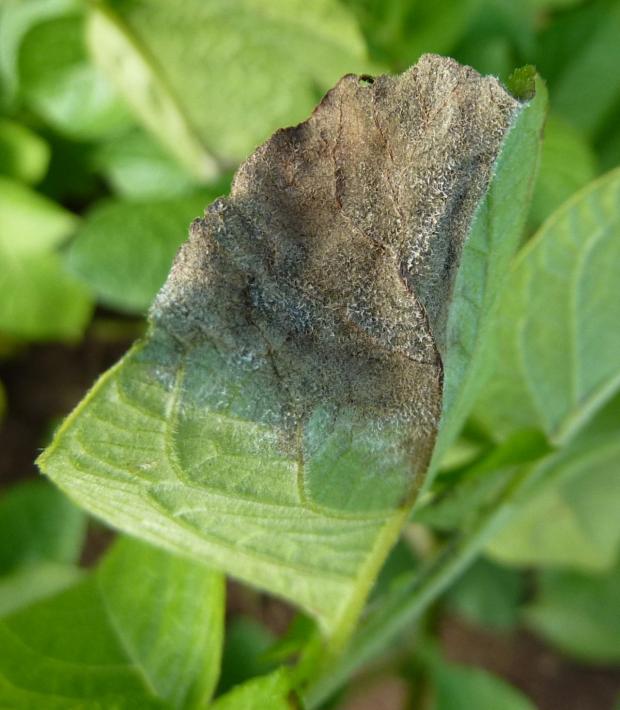 AFBI and CAFRE (College of Agriculture, Food & Rural Environment) Greenmount Campus recently issued the first potato blight warning for 2016. AFBI warnings are released based on recent weather conditions, as determined by data from weather stations across Northern Ireland.
Blight develops during warm, wet conditions, and ideal conditions have been formally defined as Smith Periods. A Smith Period is defined as at least two consecutive days in which the minimum temperature is 10°C or above and on each day the relative humidity is greater than 90% for at least 11 hours.
Launch of new research partnership on water quality at AFBI EREC
AFBI recently hosted the Launch Event for a major new Interreg VB research project which aims to develop sustainable systems to protect water quality from diffuse agricultural and mining pollution.
AFBI is a major partner in this EU funded Interreg VB – Northern Periphery & Arctic project which has an overall value of approximately €2m. The project is led by the Savonia University of Applied Sciences in Finland.
AFBI at Cereals 2016
AFBI Cereals researchers, Dr Lisa Black and Ethel White (pictured in red) attended the recent Cereals 2016 event on 14th and 15th June.
Over 24,000 Farmers, 500 exhibitors as well as Agronomists and Industry professionals attended the arable industry's leading technical event in the UK at Chrishall Grange, Cambridgeshire.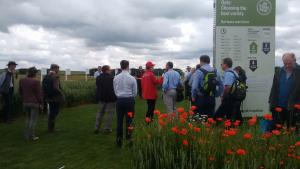 Drs Black and White of Grassland and Plant Sciences Branch (AFBI Crossnacreevy) were working on the Agriculture and Horticulture Development Board (AHDB) Cereals and Oilseeds exhibition site at both the spring & winter barley and oats plots respectively.
Plans are already underway for 2017's event which will focus on areas of current relevance to growers from soil and drainage, to specialist crops and specialist business advice.
AFBI Postgraduate Research addresses key issues for NI Agri-Food Sector
How can silage made from different grass swards improve the performance of dairy cows? How does piglet birth weight affect their weight and body condition as adults? What are the economic and environmental implications of milk quota abolition across the island of Ireland?
Answers to these and many other key industry issues were addressed at the annual Agri-Food and Biosciences Institute (AFBI) Postgraduate Research Symposium.
Balancing greenhouse gas and agricultural production targets on Irish farms
Research undertaken by both Teagasc and the Agri-Food and Biosciences Institute (AFBI) has highlighted practical ways for agriculture to reduce greenhouse gas emissions, maintain production and save farmers money.
Scientists from Teagasc and AFBI presented key results from a multi-site and multi-year experimental field trial that focussed on both grassland and spring barley.
AFBI and Teagasc hold joint forestry meeting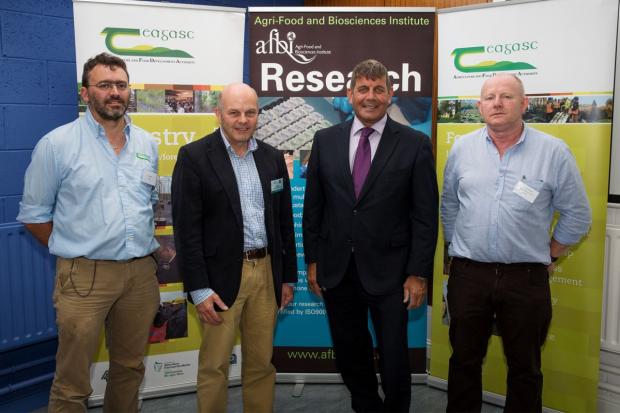 Andrew Doyle TD, Minister of State for the Department of Agriculture, Food and the Marine, pictured at the opening of the recent AFBI/Teagasc woodland forum meeting in Ballyhaise College Co. Cavan.
Minister Doyle has the responsibility for forestry in his portfolio. The meeting gave an overview of joint role of AFBI and Teagasc in agroforestry and farm woodlands across the island of Ireland, included a session on training and education, and another on woodland management.
Levy-funded research at AFBI Hillsborough delivers for pig producers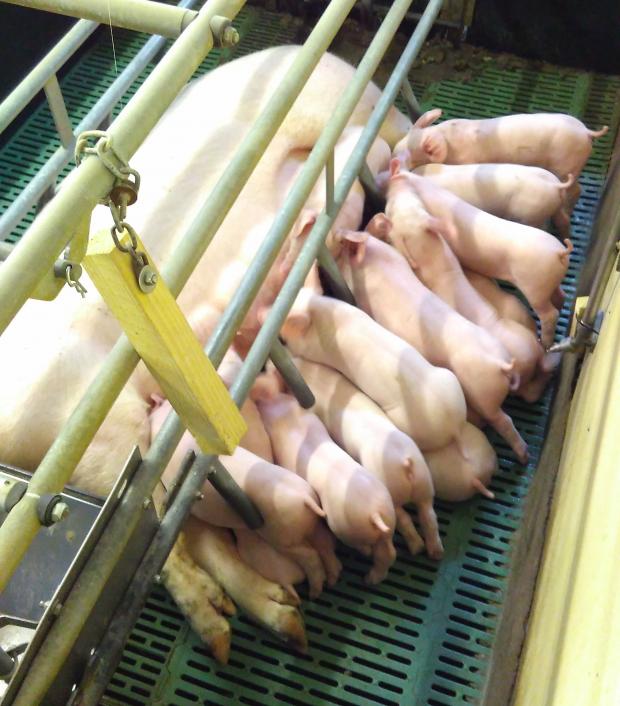 Pig Regen Ltd, a producer-funded body has, over the past three years, supported a programme of research at AFBI Hillsborough focusing on maximising the performance of piglets from large litters and improving the technical efficiency of pig production.
Pig Regen used this funding to complement additional funding from the Department of Agriculture, Environment and Rural Affair's (DAERA) Evidence and Innovation Fund. This complementary funding more than doubled the scale of the programme and provided additional value to Pig Regen funding.
How AFBI science supports eel conservation in Lough Neagh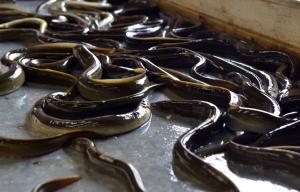 The BBC worldwide website highlighted the exploits of the Lough Neagh Fishermen's Co-operative in their efforts to safeguard the Lough's eel population in a recent article.
The article featured the work that the co-operative is doing to establish effective conservation techniques, especially in conjunction with AFBI freshwater fisheries scientist, Dr. Derek Evans and his PhD students.
The full article can be seen here
EAAP 2016 comes to Belfast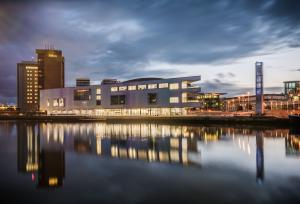 Staff from AFBI are playing an integral role in the Local Organising Committee of the 2016 EAAP Conference, Europe's largest animal science conference.
The event will take place in the Waterfront Conference and Exhibition Centre, Belfast from the 29 August to the 2 September 2016 and will bring together world-leading experts from over 66 countries to discuss the key role of livestock in providing a sustainable food source for a growing global population.
The event is a once in a lifetime opportunity for Northern Ireland and offers the local agri-food industry a unique opportunity to discuss cutting edge advances in the area of livestock science and production.
Register here
Meet the Scientist - Dr Adrian Allen
This month Dr Adrian Allen from Bacteriology Branch talks about his role within AFBI.
I am a Senior Scientific Officer in the Molecular Unit of the Bacteriology Branch. My research interests are around population genetics and its application to bovine TB and brucellosis research – specifically bacterial evolution, epidemiology and host resistance. I am involved in efforts to better understand the population genetics of badgers across the island of Ireland at a national and local scale. I also run AFBI's forensic cattle DNA profiling laboratory.
I am a Fulbright Scholar and you can see my ResearchGate profile here