The Agri-Food and Biosciences Institute (AFBI) is a multi-disciplinary scientific Institute offering world class scientific services to a range of stakeholders.
Our key stakeholder is our sponsor Department (DAERA), and we also work with other Government Departments, public bodies, universities and other research institutes as well as the agri-food industry.
We provide analytical & diagnostic services research & development and scientific training & advice within agriculture, food production, animal and plant health, marine and freshwater ecosystems and the agri-environment.
Our customers
Our customers include a range of local, national and international commercial companies, Northern Ireland and UK Departments, Agencies and associated bodies in the European Union.
We participate in top-level research consortia with some of the world's most well-respected research organisations, universities and agencies globally, including China, the United States and Canada. We have dedicated Research Support officers to identify and explore potential collaboration opportunities with new and existing partners.
Corporate objectives
Our corporate objectives are to:
sustain and grow our business spectrum;
deliver high quality, cost-effective scientific, economic and emergency response services to our customers;
be the preferred partner or contractor in our delivery of local, national and international scientific services;
maintain the necessary skills and resources to be able to provide services, including an emergency response, that meets the agreed requirements of customers.
seek to continually improve the management of our business and deliver services that are value for money.
Where we are
We operate across 7 sites in Northern Ireland and have a purpose built marine research vessel which operates in the Irish Sea from the Port of Belfast. Our state-of-the-art equipment is used by world-renowned scientists to provide sophisticated and reliable results, coupled with expert interpretation to provide advice for customers.
UK National Reference Laboratories
AFBI is the UK National Reference Laboratory (UK-NRL) for marine biotoxins and banned veterinary medicines (group A and several group B substances), with laboratories based at the AFBI Stormont site in Belfast. The respective competent authorities for designating NRLs in these areas are the Food Standards Agency (FSA) and the Veterinary Medicines Directorate (VMD), an executive agency of the Department of Environment, Food and Rural Affairs (Defra).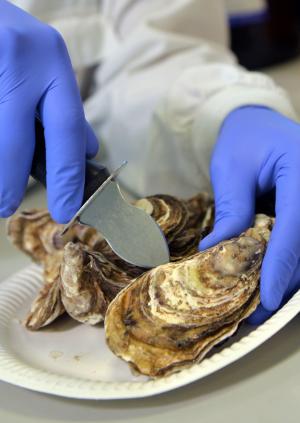 NRL responsibilities are listed under Regulation (EU) 2017/625 on official controls and other official activities performed to ensure the application of food and feed law, rules on animal health and welfare, plant health and plant protection products. The role of NRLs is to ensure compatibility of results amongst UK Official Control Laboratories (OCLs). NRLs are in an exemplary position to provide advice, as necessary on a confidential basis, on testing with the support of skilled and knowledgeable scientific staff.
Quality assurance standards
AFBI is committed to the delivery of high-quality scientific services to its customers. This policy is supported by the implementation of a number of internationally accepted quality standards for testing laboratories including ISO 17025:2017.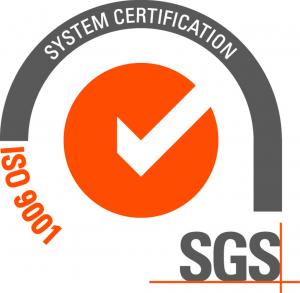 In addition, AFBI has ISO 9001:2015 certification covering its entire Research & Development programme, major SLAs with public sector organisations, and on-demand services (see scope for full details of certification and AFBI Quality Policy for ISO9001).
All accredited activities within AFBI are regularly monitored by an independent Quality Assurance Unit and key services are assessed by the participation in external proficiency testing schemes to ensure that the highest quality standards are maintained. All aspects of the Quality Management System are reviewed annually with an emphasis on continuous improvement.
AFBI Veterinary Sciences Division is a UKAS accredited testing laboratory (No. 2632)­­