Research Support Office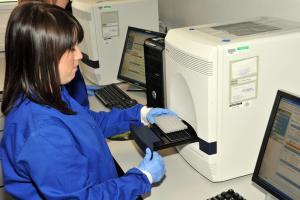 The Agri-Food and Biosciences Institute Research Support Office is based at Newforge Lane in Belfast. It assists AFBI's researchers and external customers in a number of ways, providing help and guidance with:
Finding new projects
Finding and working with new partners
Project funding
Tendering for contracts
Drafting new contracts
Legal advice
Intellectual property
Commercial development
Ethics and governance
To learn more about how we can help you, please contact us at:
Agri-Food and Biosciences Institute
Horizon 2020
General advice and assistance with accessing European funding under the Horizon 2020 research programme is available from the Northern Ireland Contact Point (NICP) for the area of Agri-Food and the Bio-economy (Societal Challenge 2) who is based in AFBI Headquarters (Newforge). This post funded by the Department of Agriculture, Environment and Rural Affairs (DAERA) has been established to support potential Agri-Food applicants to Horizon 2020 from Northern Ireland.
The NICP can help you to:
Identify areas of relevance within the competitive EU calls;
Understand the application process;
Find collaborative partners for applications;
Engage with the National Contact Points;
Work with you, providing practical advice and support during the application process.
The NICP can be contacted at Agri-Food NICP
News