The Sustainable Agri-Food Sciences Division (SAFSD) operates across five Branches: Livestock Production Sciences;
Grassland & Plant Sciences;
Food Research;
Statistics & Data Science Branch and
Economics Research.
These Branches together provide a continuum of scientific expertise across the agri-food chain, from the growing environment, through to plant and animal production systems, food safety and quality and finally profitability of the agri-food sector.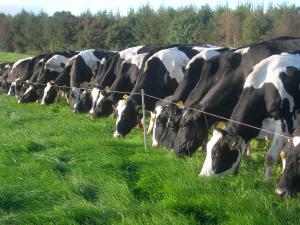 This integrated approach ensures that the Division is well placed to address the important challenges of sustainable intensification of food production both locally and globally.
The key functions of SAFSD are to:
Undertake basic, strategic and applied multi-disciplinary research for DAERA and other government departments and agencies, industry and commercial organisations, and bodies representing the agri-food industry.
Provide evidence-based scientific advice to government policy makers, regulators and industry, on agriculture, food, and environmental issues.
Provide a wide range of statutory, regulatory and commercial analytical services such as chemical and microbiological analyses of food and animal feed and certification and monitoring of pasture, horticultural and agricultural crops and the wider environment. This also includes maintaining specific scientific preparedness for emergency responses in these areas.