The Department of Agriculture, Environment and Rural Affairs (DAERA) has announced the appointment of Mr Colin Coffey as the new Chair of AFBI Board with effect from 1 April 2019.
A Chartered Director and Fellow of the Institute of Directors with extensive experience in corporate governance, Colin has held a number of senior management posts within the Northern Ireland agri-food industry. These include Chief Executive of United Feeds and Manufacturing Director at Pritchitt Foods. Mr Coffey is currently non-executive Chairman of Flint Studios, a software development company, and 4 Beauty Group, a specialist skincare company. He is also Corporate Services Director of specialist property development company, the RDA Group.
Mr Coffey has been a member of the AFBI Board since April 2015 and was appointed Deputy Chair on 1 January 2018. His broad experience in the private sector will bring professional finance, governance and specialist experience to the AFBI chair position.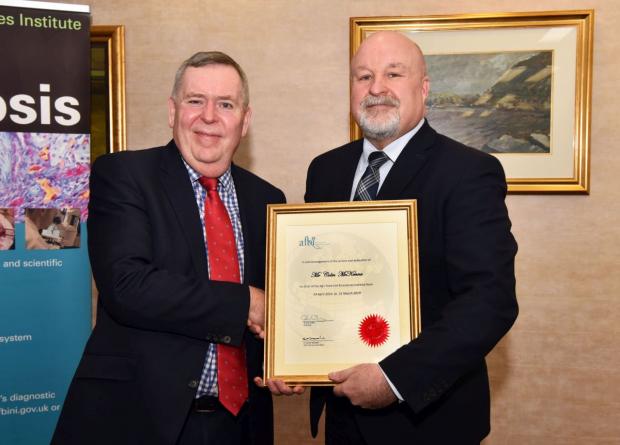 He arrives at a time of significant change for AFBI as we take forward a number of key strategic initiatives which will invest in our infrastructure and systems to meet the many local and global challenges that the agri-food sector faces.
As we welcome Colin to the role of AFBI Chair we also thank the outgoing Chair Mr Colm McKenna for his support and dedication to the role during his time as Chair.