Board Members
Members have been appointed by the Minister for the Department of Agriculture, Environment and Rural Affairs (DAERA) in accordance with the Office of the Commissioner for Public Appointments (OCPA) NI Code of Practice. The Chair receives an annual remuneration of £26,248 and is expected to commit approximately 40 days per annum to the post. The Deputy Chair receives £10,941 and has a commitment in the region of 20 days per annum.
Mr. Colm McKenna (AFBI Chairperson)
Following a long and successful career in Financial Services, which included leadership positions in Corporate Treasury, International Banking, Trade Finance and Marketing, Colm retired from the industry in October 2008. Colm is passionate about improving public services and since leaving the Banking industry he has dedicated his energies to Board level leadership roles in the NI Public Sector
In addition to his role of Chairman of AFBI since April 2014, he has been Chairman of the South Eastern Health and Social Care Trust since October 2008; he joined the board of the Food Standards Agency and was appointed as Chairman of the NI Food Advisory Committee in September 2016; he was appointed as Independent Board Member and Chair of Audit and Risk Assurance Committee at Department for the Economy in September 2017. He currently serves as the Chairman of the NI Public Sector Chairs' Forum.
Colm lives in Glenavy, Co Antrim with his wife Giuseppa. They have two grown-up children and six grandchildren.
Register of Interests/Gifts & Hospitality- Mr Colm McKenna
Mr. Colin Coffey (AFBI Deputy Chairperson)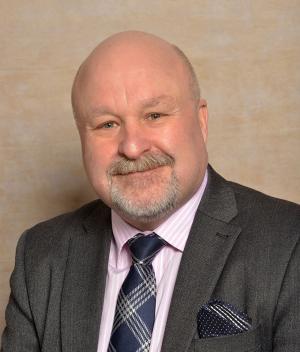 Mr. Colin Coffey lives in Bangor. He is a Chartered Director and Fellow of the Institute of Directors with extensive experience in Corporate Governance.
Mr. Coffey has held a number of senior management posts within the Northern Ireland Food Industry including Chief Executive of United Feeds and Manufacturing Director at Pritchitt Foods. He is currently non Executive Chairman of Flint Studios a software development company, 4 Beauty Group a specialist skincare company and is Corporate Services Director of the RDA Group a specialist Property Development company.
Register of Interests/Gifts & Hospitality- Mr Colin Coffey
Mrs. Maureen McKeague
Maureen McKeague enjoyed a successful career with Ulster Bank Group before establishing her own business, Lynx Business Services in 1995. During her career with Ulster Bank, Maureen completed her Banking Certificate and Trustee Diploma with the Institute of Bankers in Ireland before achieving first place in the coveted Financial Studies Diploma with Chartered Institute of Bankers at a ceremony in London. Maureen previously worked as the International Fund for Ireland's only female development consultant, developing a successful track record in project development in partnership with DARD and DSD.
Maureen served as Chief Executive Officer with Derg Valley Care from 2006-2017, a local charity which provides health and social care, developing DVC as a high-quality social care provider, winning the prestigious National Training Award – individual category in 2010.
Maureen has spent much of her spare time researching the benefits of complementary therapy and coaching as a supportive intervention for long term conditions, graduating in the first cohort as a Mental Health and Wellbeing Life Coach in 2015 through Kingstown College and recently completed a coaching supervision diploma as well as further qualifications in sport and physical activity field, which she now plans to use in her own spa business.
Register of Interests/Gifts & Hospitality- Mrs Maureen McKeague
Mr. Ian Buchanan
Ian lives in the North West outside Dungiven on the family farm. The hill farm is all in pasture which is utilised by sheep and a dairy herd. A past President of the Young Farmers' Clubs of Ulster, he has had a long term involvement in Rural Development, being a past member of the Rural Development Council and a past Chairman of the North West Local Action Group in the 2007 – 2013 Rural Development Programme. Ian was a founder member and inaugural Secretary/Treasurer for the first 25 years of Sperrin Producers Co-op.
He is a member of the Ulster Farmers' Union having served as the Rural Development Chair and is the immediate past Chair of the Hill Farming Committee. He is the elected Northern Ireland Regional member for the British Wool Marketing Board and is currently the Chairman. He is also a member of the Northern Ireland committee of Lakeland Dairies.
Ian is married to Pamela and they have five grown up children.
Register of Interests/Gifts & Hospitality- Mr Ian Buchanan
Dr. Michelle Costello-Smith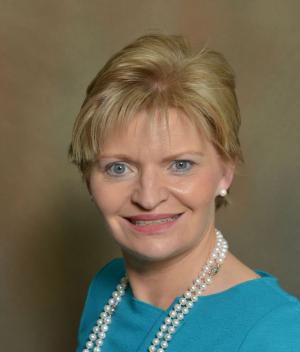 Dr. Michelle Costello-Smith is a qualified medical physician from the Royal College of Surgeons in Ireland (RCSI) who lives in Oldcastle, Co Meath.
Dr. Costello-Smith has held numerous NCHD clinical positions in the Irish Public healthcare system (HSE) managing patient clinical care prior to transitioning into the pharmaceutical industry in 2000. With over 16 years experience working in roles of increasing responsibility in: Quintiles (Clinical Research Organisation), 2004 AstraZeneca (UK), 2008 Abbott Ireland Ltd and 2013 AbbVie Limited, Dr. Costello-Smith has successfully executed and managed National Research & Development (R&D) academic and clinical programmes. Her accomplishments include: developing and implementing a national medical department for successful delivery of: all local national clinical research, national medical strategy, quality assurance and related governance / procedural / audit oversight, compliance regulatory and medical affairs activities, in addition to budget management.
In her most recent role as Medical Director of an international biopharmaceutical company, she has been a senior leader within the management team of the national commercial organisation prior to taking a career break in March 2016 to raise her young children on the family beef and sheep farm in rural County Meath.
Gifts & hospitality register & Register of interests - Michelle Costello-Smith
Ms. Theresa Cullen
Ms. Theresa Cullen gained an Honours degree at the University of Leeds. She has held a variety of scientific roles in the fields of Chemistry, Research & Development and Technical Sales Consultancy in the Food and allied industries. She has significant experience in Organisational Strategy and Management Consultancy - working for many years in the Statutory, Voluntary and Community Sectors as well as working as a Practitioner in the field of Conflict Resolution and Community Relations.
Ms. Cullen holds an MSc in Counselling and Therapeutic Communication from the University of Ulster, is a BACP Accredited and UK Registered Counsellor/Psychotherapist, an EMDR Practitioner, specialising in Trauma Therapy and has held a number of senior Clinical Service Management roles in a range of organisations. Theresa lives with her partner in Co. Antrim.
Gifts & hospitality register & Register of interests - Theresa Cullen
Mrs. Fiona Hanna
Mrs. Fiona Hanna is a Chartered Accountant by profession, and Principle in her own Practice. She is a member of the NI Food Advisory Committee.
Fiona is a Board member of the Ulster Farmers Union and of Mourne, Gullion & Lecale Rural Development Partnership. She was previously an Audit Manager with Deloitte.
Fiona Hanna lives on the family farm in rural County Down near Rathfriland and assists with the running of the arable business. She is a member of Rathfriland Young Farmers Club, having previously held a Directorship with the Young Farmers Clubs of Ulster.
Gifts & hospitality register & Register of interests - Fiona Hanna
Dr. Richard Horton
Dr. Richard Horton is a Chartered Engineer and lives in Belfast. He has held research and business centre management roles at Mars Limited UK and the Harwell Laboratory UK. From 1985 to 1989 he was First Secretary (Technology), serving as the diplomatic representative of the UK's civilian technology interests at the British Embassy in Washington DC, before working for the Hong Kong Government as Technical Advisor (Telecommunications), advising on telecommunications policy and regulation.
Dr. Horton was Group Manager in Cable and Wireless PLC (London) and Director for the European Network for Communications and Information Perspectives (ENCIP, France) where he led policy and socio-economic research. He has also worked as a consultant in strategic business development, policy and regulation and was Senior Programme Manager at the Commission for Communications Regulation (Ireland) working in technology foresight and regulation. More recently, he worked as a consultant in technological innovation, strategic business development, policy and regulation at White Rose Consulting (NI) and is founder and Managing Director of Carritech Research Ltd (NI).
Gifts & hospitality register & Register of interests - Richard Horton
Ms. Joan Houston
Ms. Joan Houston lives in Bangor, Co Down and as a Chartered Accountant, has previously held management positions at Peat Marwick Mitchell (KPMG), Deloitte Haskins Sells and Assistant Director at Ernst and Young LLP (now EY). She was the founding partner for the NI practice of Begbies Traynor PLC, before becoming Chief Executive at Houston Hunter in 2015.
Ms. Houston joined Insolvency Licensing Committee Institute of Chartered Accountants in Ireland (CAI) at inception and has been Chairman since 2007. She is Chartered Accountant Regulatory Board representative for the UK Joint Insolvency Council. In September 2016 Joan was appointed to CAI Regulatory Policy Board and she is a member of NI Insolvency Rules Committee.
Ms. Houston was elected as NI Representative in 2012 (having previously been NI Chairman) of the UK Association of Business Recovery Professionals Council -R3. Ms. Houston is a Director of Bryson Energy and has served as a General Commissioner for Tax (Belfast) and as Governor, Chairman and Finance Director at Hunterhouse College.
Gifts & hospitality register & Register of interests - Joan Houston
Mrs. Sharon Smyth
Mrs. Sharon Smyth lives in Ardstraw, Co Tyrone with her husband Mervyn and four children. A designated Certified Banker, Mrs. Smyth worked as a Relationship Manager in the First Trust Bank for over 35 years and stills retains her membership with the Institute of Bankers. Mrs. Smyth had responsibility for a variety of client relationships across a number of sectors including agriculture, retail, manufacturing and construction.
Following early retirement in 2013, she opened her own Business and Financial Consultancy business SME Smyth Business & Financial Consultant. Mrs. Smyth works with a variety of organisations including: Countryside Rural Agri Partnership, Rural Support, Derry City and Coleraine Borough Councils as well as Enterprise NI – Business Start-Up (formally known as NI Small Business Loan Fund). Mrs. Smyth currently volunteers as Chairperson of "Ardstraw Against Trafficking", an anti-human trafficking awareness group. Mrs. Smyth has also travelled extensively with various missionary organisations, travelling as far as India, the Andaman Islands, Zimbabwe and Romania; working with those who are severely disadvantaged and in need.
Gifts & hospitality register & Register of interests - Sharon Smyth
Mr. Richard Solomon
Mr. Richard Solomon lives in Belfast and is a self-employed Barrister specialising in Commercial, Corporate, Civil, Land, Litigation, Banking and Intellectual Property Law. From 1990 to 2005, he was Director of Laser Electrical, the Caroline Group and Solomon & Peres group of companies with a combined turnover in excess of £25million.
Following this, Mr. Solomon worked as a Solicitor at MKB Russells, ABR Plc and Sheldon and Stewart, dealing in Commercial, Corporate, Banking, Litigation and Franchising Law. From 2013 Mr. Solomon has been a Director of the Victims and Survivors Service and sits as a Legal Aid Panel Member for the Legal Services Agency.
Gifts & hospitality register & Register of interests - Richard Solomon
Mrs. Roberta Brownlee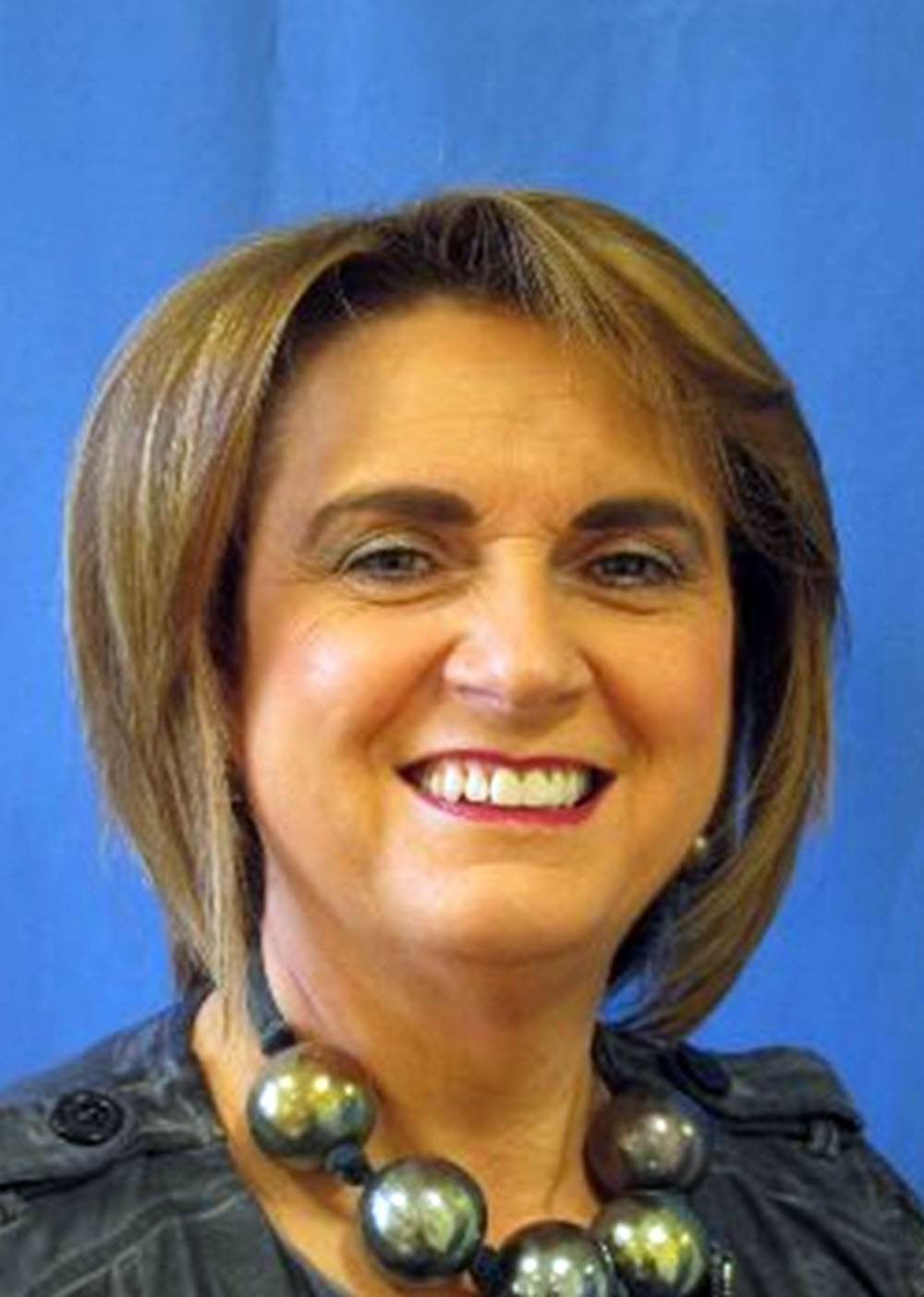 Mrs. Roberta Brownlee lives near Loughgall in Co. Armagh where her husband and son are involved in the family farm business.
Roberta has had an extensive professional career in Health & Social Care in the Private, Voluntary and Public Sectors.
Roberta owns and operates a Nursing Home in Castlederg, Co Tyrone.
She has a particular interest in quality improvement, stakeholder engagement, governance, risk and safety management. Roberta has completed an MSc in Executive Leadership which afforded her the opportunity to study in Boston and Lusanne Business Schools.
Roberta is presently Chair of the Southern Health & Social Care Trust Board, a member of the Care Tribunal (NI) Department of Justice and the NI member of the Prison Service Pay Review Body.
Roberta has a strong commitment to education and is a past member of the Education Board (SELB) and currently serves as a member of the Board of Governors in a Primary and Grammar School.
Roberta has two grown up daughters and three grandchildren.
Roberta enjoys fundraising and has spent many years raising money for a variety of charities in NI.
Gifts & hospitality register & Register of interests - Roberta Brownlee
Ms. Kate Burns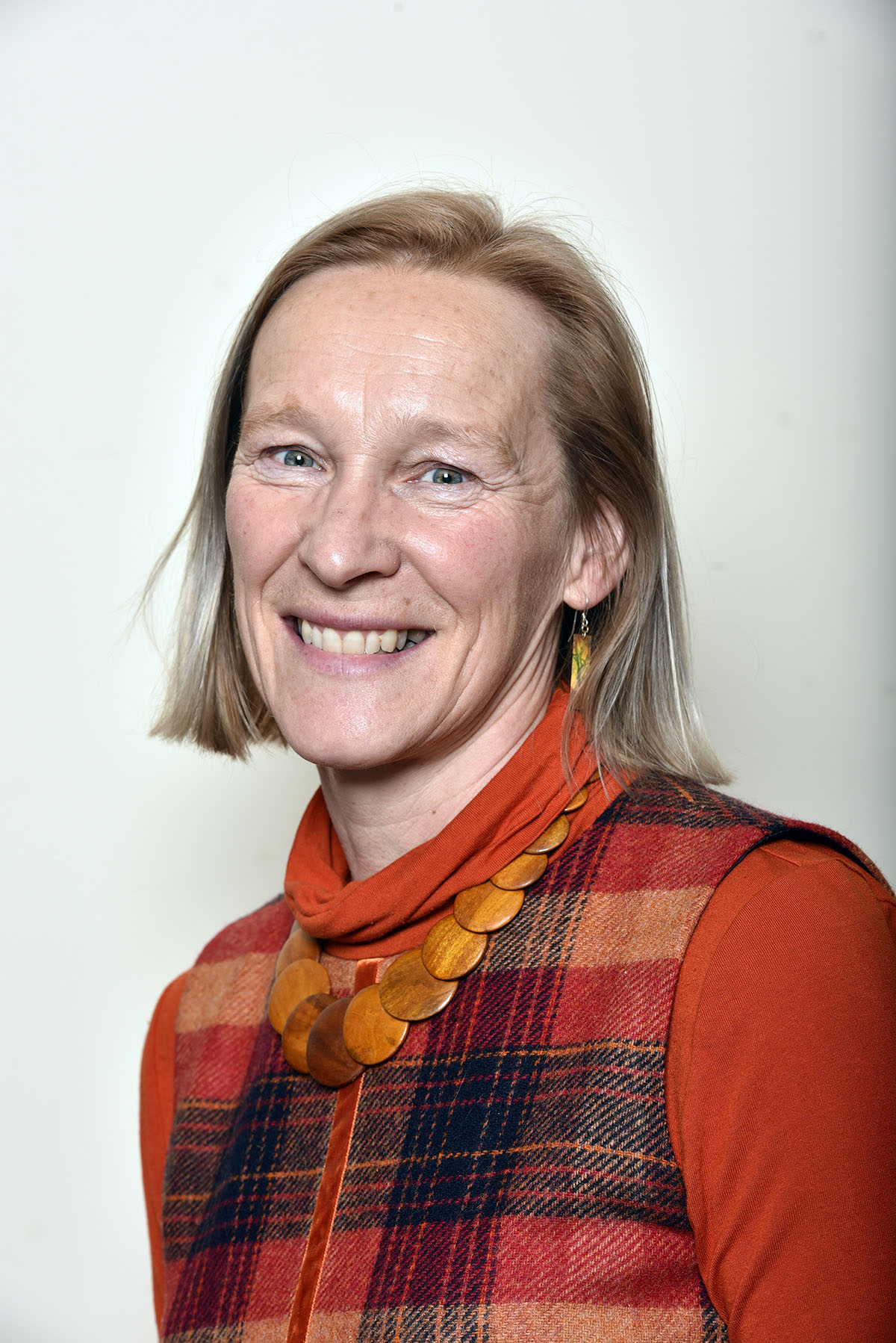 Kate Burns is founder and Managing Director of Ocean Veg Ireland Ltd., growing and processing kelp as a food product on Rathlin Island and is also Principal of Burns Consulting, specialising in business and natural resource planning and. Kate has a Masters in Rural Development from Queens University Belfast, a Diploma in Community Development from University College Galway and a BSc. Hons. from the Open University UK.
In addition to running 'Islander® Kelp', consultancy work has included preparing area based strategies for 'fishing dependent communities' under the EU Axis IV Programme for all of coastal Ireland and also rural development plans for Co Leitrim, and Connemara. From January 2010 to April 2013 she was Director of Community Initiatives at the Gulf of Maine Research Institute, establishing programmes to assist the fishing and seafood industries deal with change and become sustainable. 

Between 2008 and 2010 Kate was contracted to the Cyprus government to devise a planning framework in preparation of the possible reunification of the island. Prior to 2007 Kate was Chief Executive of the cross border local authority organisation ICBAN covering the north west of the island of Ireland tasked with implementing cross border EU Programs. Kate came to the ICBAN position from seven years in a local authority position in Northern Ireland where she headed up the Rural and Economic Development Programmes.
Kate is on the Board of Belfast Met and the Northern Ireland Fishery Harbour Authority. Other interests include rowing, sailing, playing music, and spending time with her grandchildren.
Gifts & hospitality register & Register of interests - Kate Burns