Environment and Marine Sciences (EMSD) is a new science division, which has been established following a review of AFBI's organisational structure. It comprises of two areas, which have in recent years been part of the Sustainable Agri-Food Sciences Division.
The areas of work which will fall within EMSD currently have approximately 120 scientific, technical and support staff.
The decision to establish this new
division reflects the increasing importance and amount of scientific work undertaken by AFBI in the agri-environment, marine and aquatic ecosystems areas.
The division will focus on
evidence based science, which is key to addressing the significant environmental challenges whilst ensuring the sustainable use of natural resources and the future prosperity of the agri-food sector.
The division is in a unique position to delivery on a high impact and quality integrated programme of research spanning from the soil to the sea.
Key actors within EMSD represent: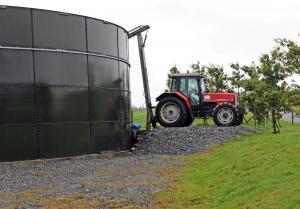 Agri-Environment Branch - which interfaces between intensive livestock production, and environmental management and regulation which includes the impacts of agricultural land use practices on soil, water and air and identify ways of optimising land-based livestock production.
Fisheries and Aquatic Ecosystems Branch who conduct research and development, monitoring and technology transfer in the area of marine fisheries stock assessment, coastal zone science, biological oceanography, marine ecology, and freshwater fisheries stock assessment.