AFBI celebrates 10 years of making a difference
To mark the 10 year anniversary of AFBI, Mr Colm McKenna, Chairman of the Board has invited you to attend the AFBI Open Meeting on Thursday 2 June 2016. The theme of the event is "AFBI Science Making a Difference" and a particular focus will be research results that can help dairy farmers improve production efficiency at this time of poor economic return
read more about AFBI Science making a difference
Prepare now for high-quality silage next winter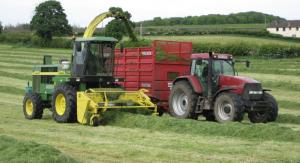 Grass silage is the most important component of the diet for dairy and beef cattle and sheep for at least six months of the year on the majority of farms in Northern Ireland. Decisions taken now and over the next six weeks will have a major effect on silage quality next winter
read more about preparing for high quality silage
AFBI analysis of dairy market prospects
High milk prices in 2013 and 2014 were driven largely by demand growth in emerging markets. Expectations that demand would continue to grow strongly – along with the abolition of milk quotas in 2015 – contributed to optimism in the dairy sector in the UK, and more generally in the EU
read more about the analysis of dairy market prospects
AFBI issues nematodirus warning - spring 2016
AFBI Veterinary Sciences Division wishes to advise sheep farmers of the likely risk of Nematodirus worm infection in young lambs occurring at this time of year. Nematodirus infection results from the ingestion of large numbers of infective worm larvae present on contaminated pasture. Lambs grazing the same pasture last year act as the source of this infection
read more about Nematodirus warning
Meet us at the Balmoral Show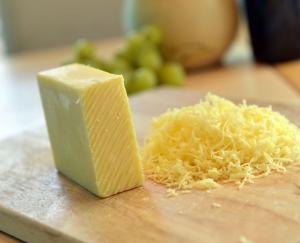 At this year's Balmoral Show, AFBI needs help from visitors with an experiment to understand the flavour of cheese. We will undertake a study with members of the public to understand better the flavours that consumers perceive during eating. Grass makes up 94% of our agricultural land area and is Northern Ireland's most important crop. Consequently, the theme of this year's AFBI stand is "Grass Bred, Grass Fed"
AFBI online bee husbandry survey launched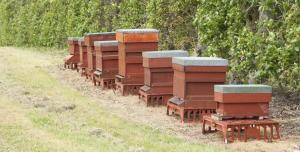 In 2009 the first survey was sent out to Northern Ireland honey beekeepers to seek data such as the distribution of bee hives and occurrence of specific bee diseases. This was undertaken in conjunction with the National Bee Unit in York, England who did a similar survey for England and Wales
read more about bee husbandry survey
AFBI welcomes new board members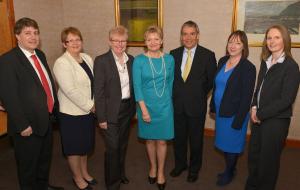 On 24 March Agriculture and Rural Development Minister Michelle O'Neill announced the appointment of seven new members to the Board of the Agri-Food and Biosciences Institute (AFBI). They are pictured L-R Richard Solomon, Sharon Smyth, Theresa Cullen, Dr Michelle Costello-Smith, Dr Richard Horton, Joan Houston and Fiona Hanna. Their appointments will be effective from 1 April 2016 for a term of three years.
Meet the Scientist
This month Linda Farmer, Head of Food Research Branch talks about her role within AFBI
I became Head of Food Chemistry Branch in 2000 and Head of Food Science Branch when Food Chemistry and Food Microbiology merged in 2013. I am now Head of Food Research Branch following a further restructuring at the beginning of this year. One of the few advantages of the passage of time is that you begin to see patterns and cycles. Food had a high research priority when I first joined but has been through several "downs" and "ups" since.