Mrs Mary Jackson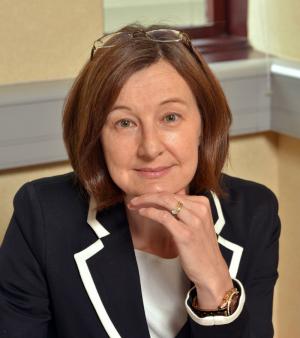 Mrs Mary Jackson is Interim Director of Finance and Corporate Affairs at AFBI. A qualified accountant, she graduated from UCD with a Bachelor of Commerce (BComm) in 1987 followed by a Masters in Finance (MBS) in 1988 from the affiliated Michael Smurfit Graduate School of Business.
Mary has worked with a number of private and public sector organisations over the last 28 years covering areas such as funds management, audit, finance, estates, fleet, procurement and contract management and IT across agribusiness, the arts (Ulster Orchestra and Arts Council NI), academic (QUB) and more recently as Head of Business Services to the largest PSNI department of Finance and Support Services.
She has led on a number of systems, change management and efficiency initiatives in ACNI, PSNI and NIHE as well as debt restructuring and management buyouts in the private sector.