The Marine Protected Areas Management and Monitoring (MarPAMM) Project
In addition to the model outputs, MarPAMM will be delivering 6 MPA management plans (North Coast Ireland – North Channel; Argyll region; Outer Hebrides region; County Down – County Louth, Carlingford Lough and Murlough Bay), using a cross-border, collaborative focus and extensive stakeholder engagement.
MarPAMM has progressed in the scientific output with coastal erosion modelling in the Dundrum Bay area, using data over the past century in combination with satellite derived bathymetry data, to model shallow water topography changes as a result of storm and weather.
Work is also reaching completion on a Seabird climate change model looking at the impact of various climate related variables on key seabird species distribution and abundance within the MarPAMM region (Northern Ireland, Republic of Ireland and Western Scotland).
Underwater noise data collected by AFBI and Marine Scotland will be used in a collaboration with JONAS, an Interreg Atlantic project to produce a seal distribution map in relation to underwater noise levels.
Benthic habitat and key species models are also progressing with future cruises in 2021 scheduled to provide data to test and validate the models under development.
At the end of 2020 a synergy webinar event took place with collaborative presentations from staff in MarPAMM, COMPASS and SeaMonitor. Panel discussions with panellists from DAERA, NPWS and DHPLG answered questions relating to the current projects and the legacy that the cross project research and outputs will bring to future conservation and scientific outputs in the region. View the INTERREG VA Marine Protected Area (MPA) Projects Webinar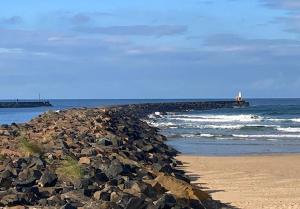 Work is steadily progressing on cross border stakeholder work in NI/RoI, with AFBI leading the effort to engage and map out feedback and input from stakeholders who have a valuable contribution to the Marine Protected Area/MPA management plans MarPAMM are developing for the North Coast – North Antrim, County Down – County Louth areas as well as Carlingford Lough.
MARPAMM contacts and further information:
MARPAMM Website; MarPAMM on twitter; Irish Regions MarPAMM on Facebook